by Garrick Dee
|
Last Updated:
An honest disclosure: Just an F.Y.I., there are maybe be affiliate links in this post. And if you click any of those affiliate links, I'll earn a commission (A.K.A. money). However, you won't be charged any more money for this to happen, so it's a win-win for both of us!
To get a great shave, you need two things – a good razor and shaving cream. There are other variables, but I won't go into detail here.
Ask any professional barber, and they will tell you that good shaving cream is a must-have for a world-class shave and we'll exactly talk about that in this article.
The great news is you don't need to go to a barber to experience it.
With the right shaving cream like Castle Forbes Lime and proper technique, achieving such is possible in the comfort of your own home.
Using good shaving cream will provide your face with enough lubrication and moisture it needs as you rake a sharp blade over your face.
This layer of protection will minimize if not prevent any cuts and leave your skin with enough moisture, so it does not dry out.
Some of these products include ingredients such as Aloe Vera that locks in moisture or witch hazel that acts as a natural antiseptic preventing any skin infection.
I'm not talking about over-the-counter aerosol can products here. But real shaving creams made from quality ingredients like glycerin, triethanolamine, coconut acid, and potassium hydroxide, and none of the propellants that dry up the skin and cause irritation.
How to choose the best shaving cream for your needs?
To help you sort out the right shaving cream that will suit your skin and facial hair, let's set some parameters. This will help you sort out and narrow down options.
1. Look at the ingredient list
The first thing you need to consider before buying any shaving cream is what's inside.
Look for products made from natural ingredients. These may include stuff like avocado, coconut oil, or almond.
These ingredients will give your skin the necessary protection and lubrication it needs in wet shaving.
And avoid these ingredients.
Parabens: Let's go direct to the point here, if you see the word "parabens" in the ingredients list, don't buy it. It's an ingredient that cosmetic manufacturers use to extend the shelf life of a product. But it's not good for our skin and health in general. Parabens are believed to be disruptive to our body's hormones.
SLS: Sodium Lauryl Sulfate (or SLS) is added to cosmetic products to help clean the skin. But unfortunately, it also strips the natural oils that protect it from the elements.
Fragrance: This is a blanket term used by skincare products for any of the 3,000+ chemicals they use for scents. Being chemical in nature, these aren't good for the skin. Avoid this if possible.
2. Essential oils are, err, essential
Another thing to look at is if it has any essential oils in it. These include ingredients like Cedarwood, Sandalwood, Cypress, Lemon, Lime, Peppermint, or Vetyver.
If you have sensitive skin, make sure it has Aloe Vera or witch hazel in it because these have excellent antiseptic properties.
Avoid products with chemicals, dyes, or any sort of petrochemical ingredient in it such as paraffin, mineral oil, or petroleum because these can cause irritation, clog pores, and, worst of all, can result in dizziness and allergies.
3. Ease of application
Choose something easy to apply either by hand or by a shaving brush. It also should work using soft or hard water.
4. Check out reviews
This is the best source of information on whether or not the product is good or not, it may not be the most accurate, but you will at least get a consensus on how it will perform, plus these are feedback from real consumers.
5. Performance
There are two things to look for in shaving cream – lubricity and a thick lather.
Some of the top-performing shaving creams will have the right balance of these characteristics.  These two characteristics will give your face the protection it needs when you shave.
6. Price
Remember that you don't have to spend a whole lot of money just to buy a good quality shaving cream. Nick Shaves says that you don't need to spend over $2 to $3 an ounce for an excellent performing shaving cream.
7. Scent
The scent is a personal choice, but make sure that it comes from natural ingredients and no artificial fragrances.
8. Post Shave
You'd want a shaving cream with a moisturizing effect after you wash it off as it leaves a layer of protection, particularly needed if you have dry or sensitive skin.
Before we start, let's talk about the main types of shaving cream just to give you an idea of your options.
Now, I'm not talking about shaving soaps that's a whole other topic, I'll reserve that for another article in the future.
1. Castle Forbes Lime
Castle Forbes is one of the premium brands in the market right now, and it is heavily reflected in its price.
An ounce will cost more than $5, which is a pretty hefty sum for shaving cream.
However, only a little of this product is needed to produce a rich lather, so this offsets the price somewhat.
All-natural ingredients
Shaving connoisseurs looking for a product that uses only natural ingredients should have this at the top of their list.
Notable of these are citric acid and Aloe Vera. Citric acid is a great exfoliating agent that helps remove dead skin cells and speeds up skin cell turnover.
It also can brighten your skin, shrink pores, treat mild acne, lighten dark spots, and generally make your skin look a lot better.
Aloe Vera is an excellent natural remedy used to heal wounds and will soothe irritation.
It also doubles as a moisturizer that locks in moisture and minimizes chances of irritation during a multi-pass shave.
Thick consistency
The unique feature of this product is its consistency and is described as "super thick."
It is a cross between shaving cream and soap. Another term used to describe this product is "croap."
Some men have described this as not having any flowability, so you will have to treat this as a shaving soap when lathering up.
This means you'll need more water and time to create a lather.
A plus side would be thickness, even with just a minimal amount of this product even for a 3 or 4 pass shave.
Only a swirl
You will only need a swirl to create a rich lather on a bowl so that tub will last you a long time – up to 6 months, according to traditionalwetshaving.co.uk.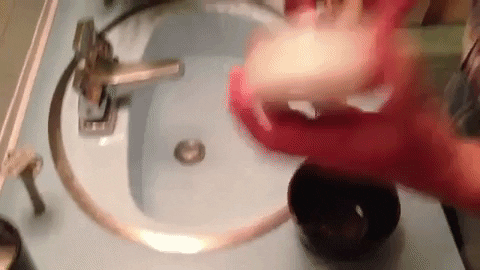 This particular variant has lime oil in it, which has a natural lime scent but not too sweet.
Someone described using this is like being smack on the face with a lime pie.
Again, the scent factor is something subjective.
Performance is excellent as you'd expect from this brand. Men described this as being smooth without being too heavy. It provides what men call a "slick and rich" lather while locking in moisture.
Capacity: 5 ounces
Dominant Scent: Lime
Made in the USA
2. Taylor of Old Bond Street Sandalwood
The Sandalwood from Taylor of Old Bond Street is probably it's the most popular scent in their shaving cream line up.
Scent
Men have described it to have a strong earthy scent, with citrus and minty tones.
Most agree that the smell is old-school that may be too strong for some, but it's hard to argue with its popularity.
Taylor of Old Bond Street (the wet shaving community calls this brand TOBS) was established in 1854 by Jeremiah Taylor at West End London.
High quality
Like Proraso, this brand sets a very high standard when it comes to producing shaving creams. It is probably what your great or great grandfathers used when they shaved their beards.
For those who don't like the smell of Sandalwood, other offerings include Almond, Rose, Avocado, Eton College, St. James, Coconut, Natural (this one has no preservatives or fragrance), Jermyn Street (get this if you have sensitive skin) and Mr. Taylor.
Rich Lather
On the performance side of things, this product will give you a rich and thick lather without being too airy.
The term "airy" means there is a lot of air in the product. This can degrade its lubricity, but this isn't a concern for TOBS.
While you can use your hands to apply, using a shaving brush would yield better results.
Great for a safety razor
Wet shavers that use a safety razor or a straight razor will benefit from the thick lather qualities of this product.
If you use an electric razor or a disposable, you'd be better off using no brush product like the Cremo I featured earlier.
Men with sensitive skin should avoid Sandalwood because it has a burning sensation. You can opt for the "Jerym Street Collection" formulated for sensitive skin.
I wouldn't be concerned with the high price because a tub will last about 6 months or more. That would depend on how often you shave.
Capacity: 5.3 ounces
Dominant Scent: Sandalwood
Made in London
3. Cremo Cream for Men
Cremo Cream is unique because it hardly produces any lather at all. You don't need a shaving brush, and this would be an excellent product to use with an electric razor.
At just $5 for a 6-ounce tube, this product costs just a little over a dollar per ounce, but based on reviews, it has a lot of slickness in it.
This is proof that you don't need to spend a lot of money to get a good shave at home.
No need for a shaving brush
The original version has a citrus scent. Cremo says the best way to apply this product is with your hands and not a shaving brush.
Experts call this a brushless or lather-less cream.
So why did Cremo decided to go lather-less?
They claim that traditional creams that have a creamy lather contain a lot of air that increases the risk of nicks and cuts.
Based on the information I found in their site, their formula contains molecules that become impossibly slick when mixed with water allowing the blade to glide effortlessly on your skin.
Apply with your hands does save you time, but the downside is you won't have much exfoliation that a shaving brush provides, nor will it lift up whiskers.
Very slick
Men describe this as very slick. One mentioned that it's "slicker than snot." But it hardly produces any lather at all.
Why then should you consider this even it doesn't produce too much lather?
First, I've already mentioned this, and I'll repeat it, this product is dirt cheap at just around five bucks for a 6-ounce tube, and it'll last a long time because you don't really need much. A pea-sized amount of this product is enough – make sure to continually splash water to keep it slick.
It goes a long way
A three-ounce tube will last for up to 90 shaves – that equates to around 3 months use if you shave every day.
Second, whether you use a double-edged razor or a disposable razor, this product should do the job. It should not clog multi-bladed cartridges of disposable razors.
Great for electric razors
If you are using an electric razor, this product will be a welcome sight because of the almost lather-less consistency. You won't have a hard time searching for stubble.
Since it barely has any lather, you can see your whiskers and shave have to search for it under all that cream.
Third, the mixture contains Aloe Vera and other natural oils that help keep the skin hydrated as you shave – this is a good option if you have dry skin. Still, of course, we'd recommend that you use an excellent aftershave to prevent any bacteria from going inside your skin's pores and causing infection.
Lastly, if you only have time for a quick shave and no time to prepare lather, this is a good option. You can save a few minutes of the lathering time and go directly to shaving.
Capacity: 3 ounces
Dominating Scent: Citrus
Made in the USA
4. The Art of Shaving Sandalwood
Not a lot of people know this, but The Art of Shaving is a Procter and Gamble product under the Gillette brand.
This has turned off some traditional wet shavers because Gillette is a leading manufacturer of a cartridge and disposable razors.
Being a P&G product isn't at all bad.
Widely available
Compared to the other traditional creams in this list, this is one of the most widely shave creams in the United States. You may even find this at your local Walgreens.
Also, did you know that "The Art of Shaving" isn't just a brand? It is a brick and mortar store that also offers grooming services – they have more than 70 stores in the USA.
One big positive of being so accessible is that you can quickly try out the different scents.
Scents
Currently, there are four different scents available. These include Sandalwood, Lavender, Lemon, and Ocean Kelp. If you don't like strong scents, you can also opt for their unscented shave cream.
For this article, let's focus on their sandalwood scent, which, in my opinion, is one of their best offerings available.
If you're not familiar with Sandalwood, it has a strong woodsy scent, something that your grandfather might wear. It is an old school scent that you'll get inside a traditional barbershop, something that is definitely not unisex.
Strong scents aside, sandalwood essential has some great benefits to your skin, and that includes:
Natural antiseptic
Heals scars and spots on your skin
Relieves skin from inflammation
Has anti-aging properties that tighten the skin
Usable with or without a shaving brush
You can apply this with or without a shaving brush. Still, given all the benefits that a shaving brush has, we strongly recommend that you use one to get the exfoliating effects and to lift up hair follicles that will enable you to get a closer shave.
Being brushless has a downside. When you compare this to the other brands listed here like the Proraso, it won't be as thick and will not lather as much.
Another downside would be the price. Again when you compare this to the other products in this list, it more than doubles the amount of a Proraso and $10 more expensive than the Taylor of Bond creams.
A little goes a long way.
The goods news is you don't need a lot to make a rich lather. A tub of this will easily last your for several months, so that somewhat softens the blow of the hefty price tag.
Lastly, let's talk about performance. Is this product worth the price tag?
I'm happy to report this product will not disappoint. It will perform comparably to the heavyweights in the industry, providing your skin with enough lubrication and moisture even for multiple passes using a safety, cartridge, or straight razor.
Capacity: 5 ounces
Dominant Scent: Sandalwood
Made in the USA
5. Proraso Shaving Cream with Menthol and Eucalyptus
When you talk about shaving creams, you probably heard about the brand Proraso.
This brand is founded by Ludovico Martelli in 1930 in Florence, Italy. And some claim that this is Italy's #1 shaving cream.
Old school
As one of the oldest brands in the market, it has quite a considerable following. Ask your grandpa about Proraso, and chances are he would know the brand.
All of their shaving creams come in a 5.2-ounce tube differentiated by color.
The original green variant (Refreshing and Toning) contains these ingredients.
Eucalyptus
Menthol
Glycerin
This will work for most types of facial hair.
Different variants
The Red or the "Soothing and Nourishing" option has Sandalwood and Shea butter that is suitable for coarser beards thanks to the additional slickness.
Men with sensitive skin can opt for the "Protective and Moisturizing" or Blue variant that contains Aloe Vera and vitamin E that adds moisture and hydrates the surface.
For most men, the green refreshing and toning shaving cream would suffice.
When you compare this to other established brands, it actually performs well!
A big reason would be the ingredients inside it. The two main ingredients are eucalyptus oil and menthol that will give your face a nice fresh feeling even after you shave.
Scent
It does have a strong menthol scent when you first apply it, but it soon dissipates after about an hour so you can safely use this with your favorite cologne without any worry about scents clashing.
As for the performance, it does deliver a rich lather after about 30 seconds with the brush. Men have said that lubrication is exceptional without leaving your skin dry. The oils in this product keep your skin moisturized.
Proraso advertises this as having no parabens, mineral oils, SLS, artificial colors, or silicone fillers.
Contains parfum
One concern, though, would be the presence of parfum as an additive to enhance the scent. As pointed out by the EWG, the presence of the word "Fragrance" would mean one or more of 3,100 types of chemicals that could be potentially hazardous to your health.
Capacity: 5.2 ounces
Dominant Scent: Methol/Eucalyptus
Made in Italy
6. Caffeinated Shaving Cream by Pacific Shaving
Yup, you heard that right.
This shaving cream has Caffeine in it, and if you google, it is a staple ingredient in a lot of cosmetic products because of its antioxidant and vasoconstrictor properties that, according to research unclogs pores, exfoliate and soften lines.
Don't expect the results to happen overnight, though, as it will take weeks or months for the effects to take place.
Does not have a coffee scent
Despite having coffee as one of its main ingredients, do not expect a strong coffee scent from this product as the Sharpologist says, but it has a somewhat minty scent with a hint of menthol that is refreshing.
You can apply this by hand or with a shaving brush, either way, but if you prefer a thick lather, use a shaving brush and a bowl.
You can buy this direct from Pacific Shaving or in Amazon for less than $6.
Capacity: 3 ounces
Dominating Scent: Mint
Made in the USA
7. Nivea Men Sensitive
Nivea is a brand that not a lot of experts wet shavers recommend. I think it is a mistake to ignore this product because I do believe it is an excellent product that's readily available in stores like Walgreens, Costco, and online stores like Amazon, and it's dirt cheap.
No alcohol
The Nivea Men Sensitive cream does not contain any alcohol, so it will not dry out your skin.
Ingredients
If you read the ingredient list, it contains Chamomile and Witch Hazel extract that soothes and relaxes your skin.
And Witch Hazel seems to be the secret sauce that makes this non-artisan cream really good according to this Reddit post.
Witch hazel is added in beauty products because it has antioxidant and astringent properties that speed up the skin's healing process, prevent premature aging, and stop cellular damage that can lead to skin cancer.
Chamomile is another ingredient that has antiseptic properties that rid your skin of infection-causing bacteria.
Since this product comes in a tube form, you can load this up using your hands or with a shaving brush.
You'll need a shaving brush.
For best results, I would recommend using a shaving brush because it will give you a rich and thick lather with enough left for a second or third reapplication.
Also, make sure you have a hot shower or wash your face with hot tap water with mild facial soap to remove any oils on your face.
Why this product is a great option?
For a mass-produced product that is distributed globally, the ingredients in this product have a great ingredient list. This includes Coconut oil, Glycerin, Olea Europea fruit oil, Palmitic Acid, Sea Salt, Chamomilla Recutita flower extract, Hamamelis Virginiana (Witch Hazel) Bark/Leaf Extract, etcetera.
This gives it the right combination of slickness and creamy lather that wet shavers look for in shaving cream, and at its price point, you'd be crazy not to even try this out and see.
Capacity: 3.5 ounces
Made in the USA
Other shaving cream options
St. James of London
A British brand relatively new to the U.S. market, St. James of London has been manufacturing high-quality shaving creams since the 1950s.
One thing unique about St. James of London is their scents.
Unique scents
Instead of just using classic ingredients like Sandalwood, they've added a twist to it.
So instead of just Sandalwood, they added Bergamont.
The lime scented cream variant has black pepper. While the Cedarwood scent has Clarysage. And the Patchouli scent contains Mandarine orange.
But that's the only thing new with St. James of London. Everything else screams classic. Out of the box, you'll get an old school glass tub.
Their shaving creams have a creamy and thick consistency more than any other English manufactured cream that gives you a rich lather and a very "cushiony" feel to it, if you have sensitive skin, this is an excellent option for you.
Pros
Very thick – has a feel of a waterless cream
Feels "cushiony."
A good option for men with sensitive skin
I like the massive glass tub – feels very high end
Unique scents
Cons
eShave
Unlike other brands that have been on board for decades, eShave is a relative newcomer to the wet shaving industry.
Rich Lather
This relative newness sometimes has turned off old-timers from trying their products. But those who have tried this have praised their products, particularly their shaving cream for its creamy lather, scents (particularly the white tea scent), and exceptional lubrication. Post-shave is also excellent.
It comes in four scents – White Tea, Sandalwood, Verbena Lime, and Lavender. All come in a 4-ounce tube that some say is too narrow.
DR Harris
DR Harris is another old school brand founded in 1790. This is something I'd recommend if you're looking for a product that's doesn't have a strong scent and yet provides a rich lather with good slickness.
It comes in Arlington, Lavender, Eucalyptus, Almond, Marlborough, Rose, and Windsor scents, so you have a wide range to choose from depending on your preference.
Piccadilly
Piccadilly is another traditional English shaving company and one of the few creams that do not have any parabens, alcohol, and artificial fragrances, which is good.  When you compared it to its contemporaries, it is creamier and denser.
Loading this to your brush isn't a problem, and a tub of this will last easily 6 months or more if used correctly. Piccadilly is available in Lime, Sandalwood, and Unscented variants.
Truefitt & Hill
Truefill & Hill is actually a barbershop before it became a manufacturer. In fact,, it was certified by the Guinness Book of Records as the oldest barbershop in the world.
Their products are glycerin-based, which will work for men who have sensitive skin. But some say that it dries out fast and you may need to add a bit more glycerin if that happens.
It does contain some parabens, so that could be an issue for you.
Having glycerin does give you a slicker shave. Something that you'll feel in the second and third passes.
It is available in a wide variety of scents, both natural and cologne like such as 1805, Almond, Lavender, Rose, No. 10, Grafton, Trafalgar, West Indies Lime and Ultimate Comfort.
Lucky Tiger
At first glance, you'd think Lucky Tiger is an aftershave balm because of the packaging. But this is shaving cream, an underrated one at that.
It is only available in one scent – light citrus.
The product description says that it goes on like a lotion, so you don't need a shaving brush to use this.
Some consumers complain that it isn't as thick as a traditional shaving cream, but it will still give you a rich lather, and for the price, it's hard to beat.
Differences between a shaving soap and shaving cream
You might have heard the term shaving soap one time or another while shopping for shaving cream.
So this section is dedicated to sharing with you the differences. This information will help you make the better option that'll suit your preferences.
When it comes to function, both shaving soap and shaving cream does the same thing – provide lubrication to shaving.
Let's look into each product in detail. If you want a more in-depth analysis, then check out this article.
Shaving soap
Before the cartridge razor or even the safety razor was invented, men only had one option for lubrication, and that's the shaving soap.
This product has been around literally for hundreds of years.
It has a similar consistency as a bar soap you use to bathe. And usually, these come in two options – a puck or disc shape.
Using a shaving soap meant you have to use a shaving brush to create lather. This is another skill that takes time to learn and perfect because shaving soaps are much harder.
Some shaving soaps are triple-milled, meaning these are harder. The good thing about these soaps is that it'll last longer (3 to 4months) so you'll get more value for what you pay for. However, it'll take longer to lather.
Don't let this discourage you from trying it out because wet shavers say that the lubrication you get from a shaving soap is unlike no other.
Shaving cream
The first mass-produced shaving cream appeared in 1949 in a can. It's an invention as shift the male grooming industry that wanted more convenience over shave quality. I mean, it was much easier to use, and you don't even need to use shaving cream to apply.
Fast forward today, you have hundreds of options literally. Shaving creams come in all sorts – in tubs and tubes.
There are mass-produced creams from large corporations and others from artisan brands that use higher quality ingredients.
Important: Shaving creams in a tube or tub usually are of higher quality. These products use more natural ingredients that are friendlier to the skin. Shaving creams in these forms will lather faster than shaving soaps, so these are more popular.
Let's look at the differences.
While both these products have similar functions, there are differences between the two. Some are obvious, while others are subtle.
Consistency: The first noticeable difference would be the physical nature of these products. Shaving soaps are much harder than shaving creams. This property enables shaving soaps to last longer than shave creams.
Creating lather: Shaving cream having a softer texture is easier to breakdown; thus, creating lather takes less time. Whereas you'll need to spend minutes to work a triple-milled shaving soap, it'll take just a few seconds.
Lubricity and cushion: A lot of shaving experts will say that pound for pound, a good shaving soap will have more lubricity and cushion than shaving cream. This, however, will highly be subjective and will depend on the ingredient that a product has and the manufacturing process. Let me know in the comment section what you think.
Fragrance: There's a misconception that all shaving soaps are unscented. However, there's no truth to that claim. A quick search online will reveal several shaving soaps that have scents and vice versa. You can easily find shaving creams that have unscented options.
Price: If you compute it by the ounce, shaving soaps are generally cheaper than shaving cream. I use the term generally loosely here because there shave soaps that are more expensive than shave creams and vice versa. So this would highly depend on the brand.
Two different types of shaving creams
There are two main types of shaving cream – mass market and traditional, and I'll go in detail here.
Mass Market Shaving Creams
Unfortunately, these are the most popular type of shaving cream because these are cheap and it is available in any grocery or pharmacy you go into.
I say unfortunately because a majority of these products aren't right for your skin. In fact, using this can cause irritation.
Shaving cream in a can
A lot of the mas market creams right now use aerosol can. This contains a multitude of chemicals to compensate for the drying effects of propellants.
Using this for an extended period isn't suitable for shaving because it dries up your skin.
But not all mass-market shaving creams are bad, there are a few brands that stand out and worth your while if you can't afford higher-end shaving creams.
Traditional Shaving Creams
These are high-end shaving creams that contain the highest amount of natural ingredients, produce the most luxurious lather (with the least amount of effort), and also the most expensive (comparatively speaking compared to mass-produced creams).
More lubricity and slickness
Speaking of the ingredient list, a lot of these products contain a lot of natural oils (e.g., coconut oil) – as much as 50% that help with lubricity and slickness.
A shaving brush is recommended.
You can apply these using your fingers or with a brush. Experts recommend that you use a brush because it will give you a more luxurious lather (more than enough for a 3 pass shave), exfoliate your skin, and you'll use less of the product.
Take note I didn't rank this in any particular order because all of these are great options, the difference would be your personal preference in terms of scent, ingredient list, and budget.
How to load a shaving cream (with a shaving brush)?
While you can load a shaving cream with your hands, expert wet shavers recommend using a shaving brush to a shaving cream because of these reasons.
1. The friction from the tips of the shaving brush exfoliates the skin and raises up the strands of hair to make it easier to cut
2. Using a shaving brush is much more efficient because the strands will help spread the product more evenly.
That means you will not use more than necessary to create a rich lather. And there will be more than enough to re-load for a second, third, or even fourth pass.
3. It gives you a thicker and warmer lather which is something you want when wet shaving
4. The thicker lather gives your face more protection and lubrication and prevents razor burn
Now you know the reasons why let's move on to the how-to section.
Before putting shaving cream on the brush, make sure to soak the shaving brush in warm water for a few minutes. This will hydrate the strands and help it produce a thicker lather.
Also, make sure to wet your face with hot water to hydrate facial hair. This also helps in creating a thicker lather. You can read more about this here.
With these out of the way, there are a few ways of loading a shaving brush.
Using a tub
The first is using your finger to pick up a small clump of shaving cream and load the shaving cream right in the middle. And then you can create lather on a bowl or directly on your face – it's all up to you.
The second technique is loading directly from the tub.
Depending on the shaving cream you will use, you may need as little as a swirl to get enough shaving cream on the bristles. Then proceed to lather up on your face or bowl. Again it's a personal preference. Some men like to use a bowl. Others want to lather up directly on their face.
Using a tube
If you're using a tube, you can squeeze out an almond-sized amount on a shaving bowl then proceed to lather it up. Just in case it doesn't produce as much lather as you'd like to, you could add a few drops of water.
If you don't have a shaving bowl, squeeze the shaving cream on your finger, then proceed to put it in the middle of the shaving brush then lather up your face.
Here are some techniques I didn't talk about but worth taking a look at.
Try it out and see what works for you.
Let me know in the comment section if you've tried these out.